I know I said I would show you Sophia's matching skirt
and i'll definitely get to that at some point
but she's usually sleeping when I think about taking pictures.
Anyway, here's a cute skirt I made for Elli
out of a Tank Top I had laying around.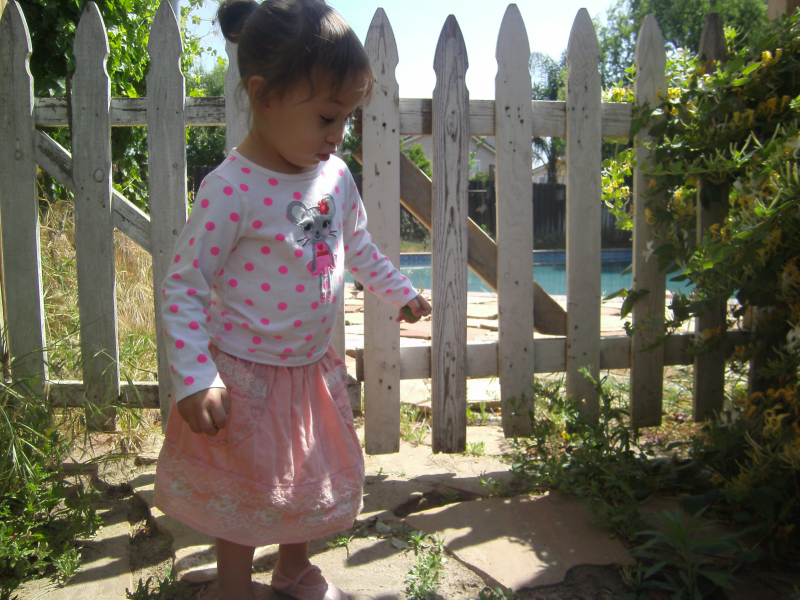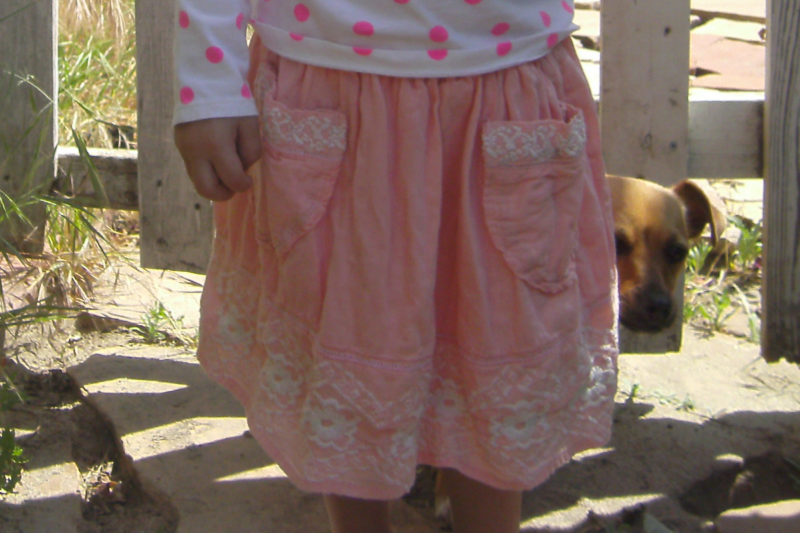 Cut the bottom half off of a tank top (Baby doll type works best).
Make it into an elastic skirt.
There's many tutorials out there telling you how to do this
so go ahead and google it =]
Optional: Take the top half and cut out some pockets.
I love pockets on skirts! And so does Elli!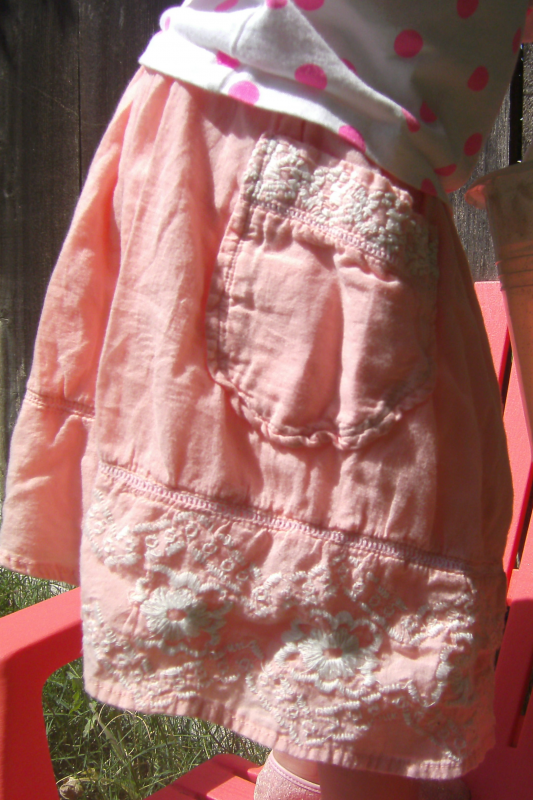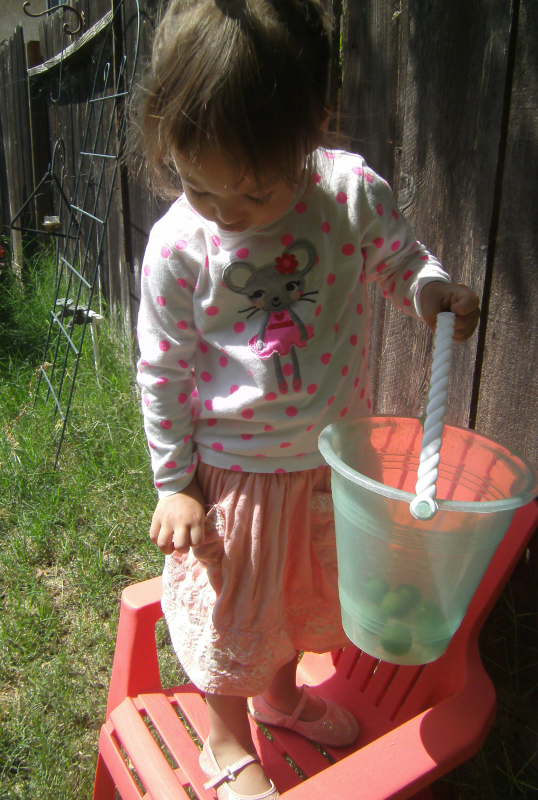 She's happy to wear this coral skirt to play!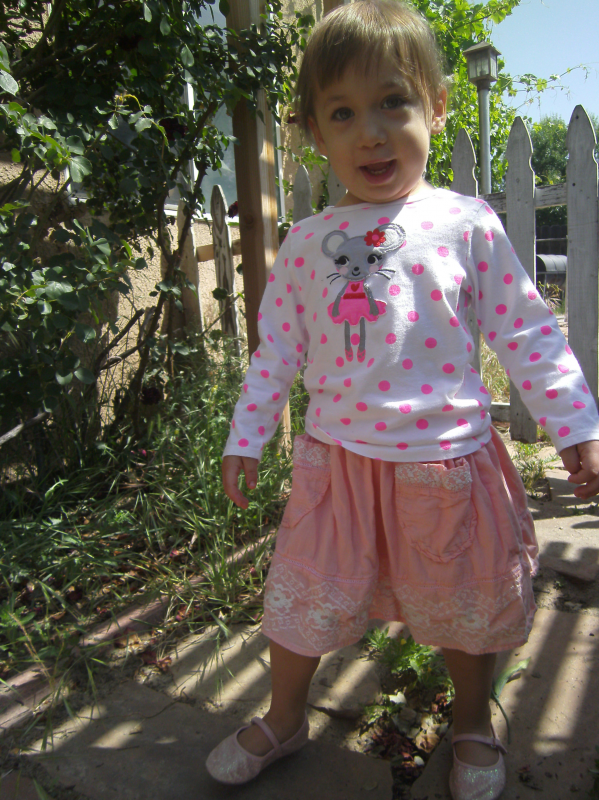 It was so simple and a great way to use a cute shirt I had lying around.
Seriously, You can use anything to make kids clothes!